Welcome to Alexis Scott Designs
Bespoke Stationery for the contemporary couple
Stationery for Life's
Big (and Small) Moments
We believe life is better with the perfect piece of paper. Memories from your wedding day, your engagement party, a baby shower, the business you started from scratch, and the family you built with the ones you love are all captured in print with our custom invitations and stationery. At Alexis Scott Designs, we combine perfectly aligned typography, hand-drawn calligraphy, and more to create the most special paper pieces that beautifully represent our clients.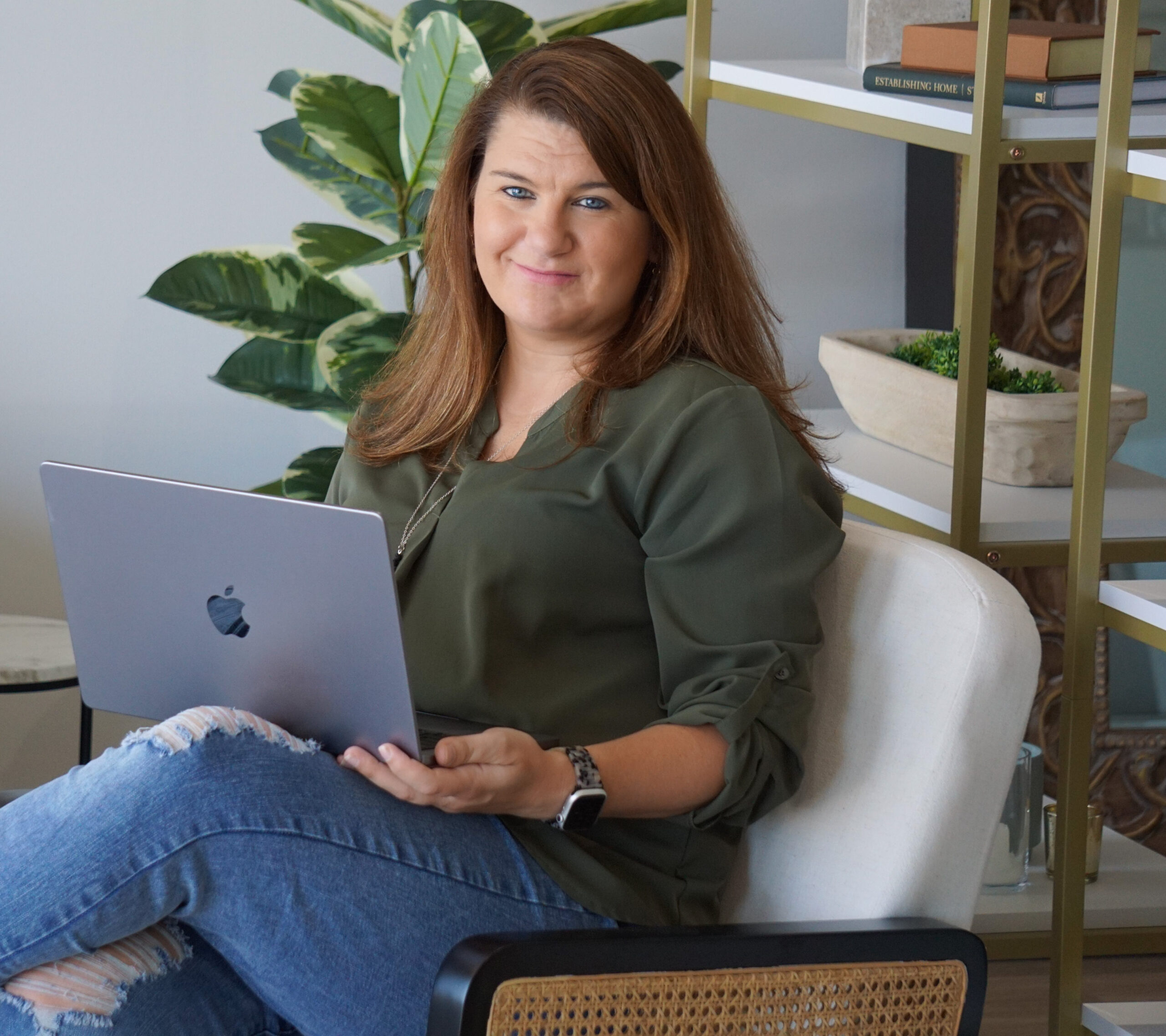 About the Designer
Hey, I'm Kari—the owner and stationery designer behind Alexis Scott Designs! My first business was as a professional organizer, but then realized how much I loved designing wedding invitations after my own wedding. In 2012 I founded Alexis Scott Designs to bring my love of design and love stories to couples across the USA. It is an absolute honor to be a part of so many couples' and families' big days! When I'm not working on bespoke client designs I'm spending time with my husband, our cat and 3 dogs, and preparing to be first time parents. Paired with my love of Mexican foods, books, plants, nature and sports you'll often find me snuggled with the pets and my nose in a good book.
Meet Kari
Design elements that make our hearts sing
Kari-Ann was an absolute dream to work with! She was so responsive, and turned the work around in 3 weeks for us! Kari-Ann went above and beyond to create everything to bring the look to life that I envisioned for the bride!
Excellent design and customer service, will use again!
I chose Alexis Scott Designs for my July wedding and I couldn't have been more pleased! I really wanted to work with someone directly instead of using one of the many online platforms. Kari-Ann helped create the most gorgeous stationary for us and I literally used her from wedding invitations to all of the wedding day stationary needs until the end with our thank you cards. She tied everything together so beautifully!! She is a local to Wilmington and I love to support small businesses. Thank you SO much!!! I will be using her company in the future for sure.
Alexis-Scott Designs is my go to for all my designing needs! I have placed multiple orders each and every time the work is perfect, always exactly what I'm looking for! Never have to wait long for any of my orders to be designed, price is great, and results are amazing! I don't know what I would do without Kari's creativity and wonderful communication! Highly recommended!!
Our family has moved several times and to several states. When we finally settled back home, hopefully for good, I wanted a special way to let everyone know where we landed! Alexis-Scott Designs created a beautiful postcard for me! I simply told Kari what I was thinking and she came up with a couple of wonderful ideas. Kari came up with a PERFECT look! She made a non-creative person like me feel creative! When friends and family received our card in the mail they raved! It was a great, stylish way to let our friends know our new information!
I cannot put into words how happy I was to find Alexis-Scott Interiors. I have used Kari's services for my daughters 1 year birthday invites, baby shower invites and a signature page for my daughters birthday. Her service was not great, it was exceptional. All I had to do was explain what my vision for what I wanted and within a day I had a final product that was better then I even imagined! Within a week, the final product was on my doorstep! She is beyond creative, friendly, timely and professional. I recommend her to all my friends and family for any of their customized invite requests, or organizing needs. I would never consider using any other company and I love to support small local business!
I have placed 2 orders with Alexis-Scott interiors and with each one I was blown away with the quality of the work and with the excellent communication. I highly recommend them, and will be using them again in the future for sure. Awesome work:) 100% satisfied
Fabulous classic designs!! I highly recommend Alexis Scott Design and can not wait to use their services again and again. I just loved my baby shower invites and looking forward to many more birthday parties and all my special event invitations and annoucements.
Wow! What a great vendor. I had a wonderful experience with Kari-Ann... Incredibly talented, creative, and thoughtful. I will definitely use her services again! She created a custom package for me as I was using a few of her creations so she put them together for me and made it so easy. I asked her for a few special extras as well and she was up for the challenge...I could not be happier! Awesome job!
We were beyond thrilled with the design, quality, and price of Alexis Scott Designs. The prices are very competitive (even with mass online printing companies), but the design/quality of her work far surpasses others we looked at. She was able to take our basic ideas/desires and turn them into amazing products! We used her services (artistic creations) for all of our wedding stationery (invitations, envelopes, menus, programs, place cards, etc.) She was able to keep all of the items cohesive but unique. We loved it, and will definitely reach out to her for future events!!